icnw
SprayPrinter – 21st century way of designing walls
There is nothing more uninspiring than a boring blank wall.
That's why we have created the SprayPrinter
SprayPrinter is a device that delivers designs and images from your smartphone to any wall.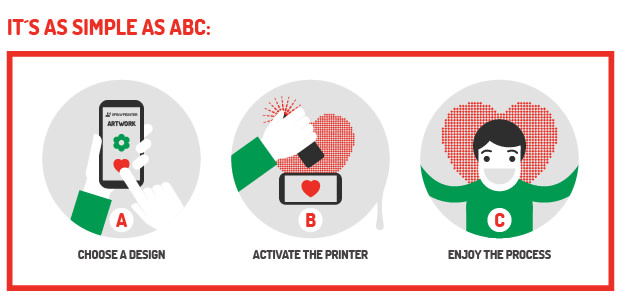 A. Choose, what you want to print on your wall.
B. Activate the printer.
C. Enjoy the process and be proud of the result. 
It's like with good live music – every time someone interprets a tune, their way of playing gives the piece a unique and never before experienced touch.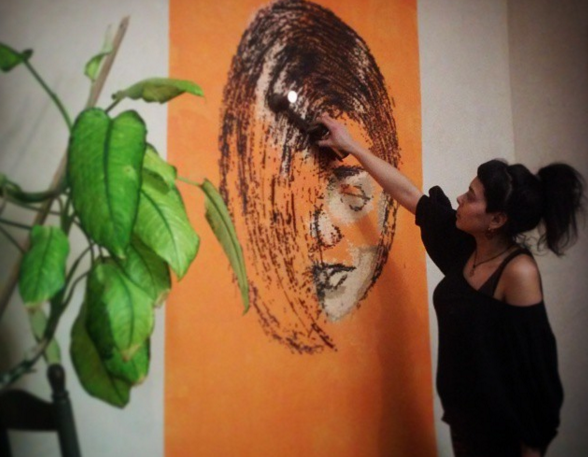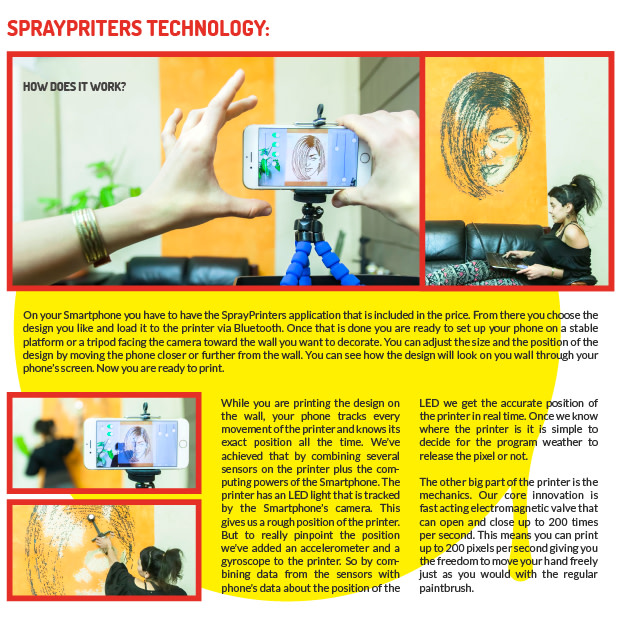 SprayPrinter has gained a lot of professional media attention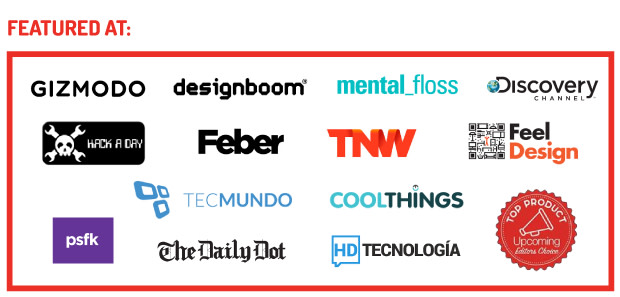 SprayPrinter community
SprayPrinter works with a mobile application which also gives access to a community where professional designers, artists and photographers can upload their creation and the owners of SprayPrinter can download those for their personal use.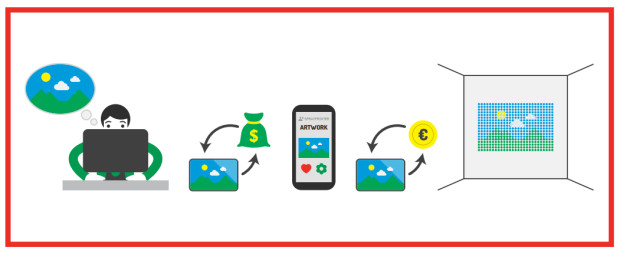 Summary:
SprayPrinter is a wireless device that converts digital designs into wall art.
See Campaign:
https://www.indiegogo.com/projects/sprayprinter-21st-century-way-of-designing-walls#/
Contact Information:
Richard Murutar
Tags:
Indiegogo, Consumer, Art, Reward, English, European Union, Computers and Software, Recreation, Estonia, Lifestyle & Leisure, Media & Entertainment, Industry verticals, Regions, Types of Crowdfunding deal, Language
Source: Icrowdnewswire